Docs Ireland to Showcase Documentary Boom in Northern Ireland | New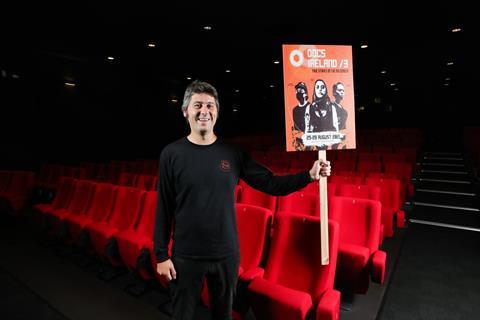 Northern Ireland's documentary scene is flourishing as the third annual Docs Ireland festival opens in Beflast today, Wednesday 25 August. Feature films by North Irish filmmakers Teresa Lavina and Brendan Byrne are presented in a program which also includes two Irish language feature films.
The festival was created in 2019 as part of the existing Belfast Film Festival. It aims to highlight the narrative production of Irish and international non-fiction filmmakers, as well as leading international documentary filmmakers and also includes industry events and a marketplace.
"Reading the documentary world room and seeing the success of festivals like Sheffield DocFest, we saw that documentaries were only going in one direction, and it was on the rise," said Stuart Sloan, Docs programmer. Ireland, on the launch of Docs Ireland. "We thought the time had come to focus on that with a separate festival."
According to Northern Ireland Screen, which supports Docs Ireland, the country's documentary production has grown significantly beyond its one-year documentary ambition set in 2014. The film agency for Northern Ireland has supported seven documentary projects over the past year, all vying for a place at Docs Ireland in the years to come.
These include Erica Starling Productions Lyre, which documents the life and work of murdered journalist Lyra McKee, currently in post-production. Also in office is Alleycats TV Lost boys, a film investigating the disappearance of two boys in Belfast in 1974.
Neasa Ní Chianáin and Declan J McGrath Young Plato for Aisling Productions focuses on a visionary director who aims to rekindle hope in a battered community on the Ardoyne Estate in Belfast, while A Different League: A Derry City Story is the story of director Guy King of the city football club for State of Grace productions.
Even earlier in the works of Northern Ireland filmmakers can be found Kathryn Ferguson Nothing compares, on singer Sinead O'Connor which is produced by Tara Film and is now in pre-production, and Gambit Pictures' I dream in photos on the work of Pulitzer Prize-winning photojournalist Cathal McNaughton. It is directed by Ollie Aslin and Gary Lennon. The development of Margo Harkin is also under development. Limbo on the scandal surrounding the mothers and babies' homes in Ireland which is produced by Besom Productions.
According to Sloan, Northern Ireland has a strong association with non-fiction cinema, long championed by the Belfast Film Festival. "The festival has a long history of showing politically engaged films from our very unique history. Many international non-fiction filmmakers have come here over the years to make films. It has sped up the world of non-fiction here.
Local assistance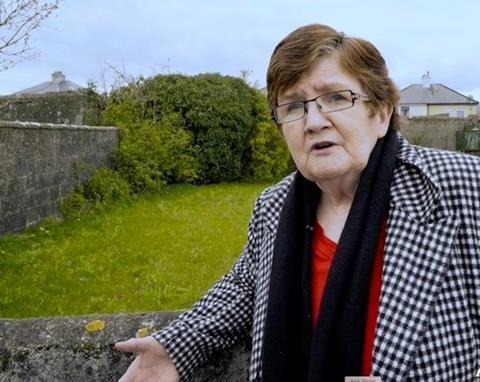 Northern Ireland Screen launches an annual call for applications to develop feature documentaries. Other incentives include the Irish Language Broadcast Fund (ILBF) which was established with the dual objective of funding high quality Irish language content and promoting the Irish language independent production sector in Northern Ireland. Supported projects include Michael Fanning's Oscar-nominated feature Rocky Ros Muc.
Like the Republic of Ireland, which has recently seen an increase in the number of Irish-language films, Docs Ireland's Sloan believes this is a lasting trend. This year, Docs Ireland is offering two feature films in Irish: The Queen vs. Patrick O'Donnell tells the true story of the man who shot an informant in the 1800s in South Africa and Blowjob Women examines the history of female bagpipes in Ireland over the past 150 years.
"It's a really brilliant movie," Sloan says of the latter. "It traces the pipes themselves and the history of the physical pipes themselves, as sometimes they are not passed down even through generations of the same family, but generations of the same bagpipe players. So even the artifacts themselves are part of the story. We have a performance from some of the pipers in the Black Box [arts venue] as part of our screening.
Other films screened at the festival by local documentaries include that by Brendan Byrne Start, about musician Ryan McMullen and Teresa Lavina Untold Secrets, a tale of conditions and life spent in a home for mothers and babies in the west of Ireland.
Activism is a theme of this year's festival, and the international program includes Ken Fero's film Ultraviolence, which highlights the deaths of people in custody in the UK and their families' struggles for justice. that of Lucy Parker Solidarity, on the experiences of workers blacklisted to protest, is also screened at the festival.
The festival opens on August 25 with the restored 1958 classic by Bert Stern and Aram Avakian, Jazz on a summer day, screened at the Hidden Huntley Walled Garden in Belfast. "It's one of those movies that is pure joy," Sloan said. You are transported to a summer festival in 1958, and you can just forget about the world for an hour and a half.