At a glance: not the only ones | Living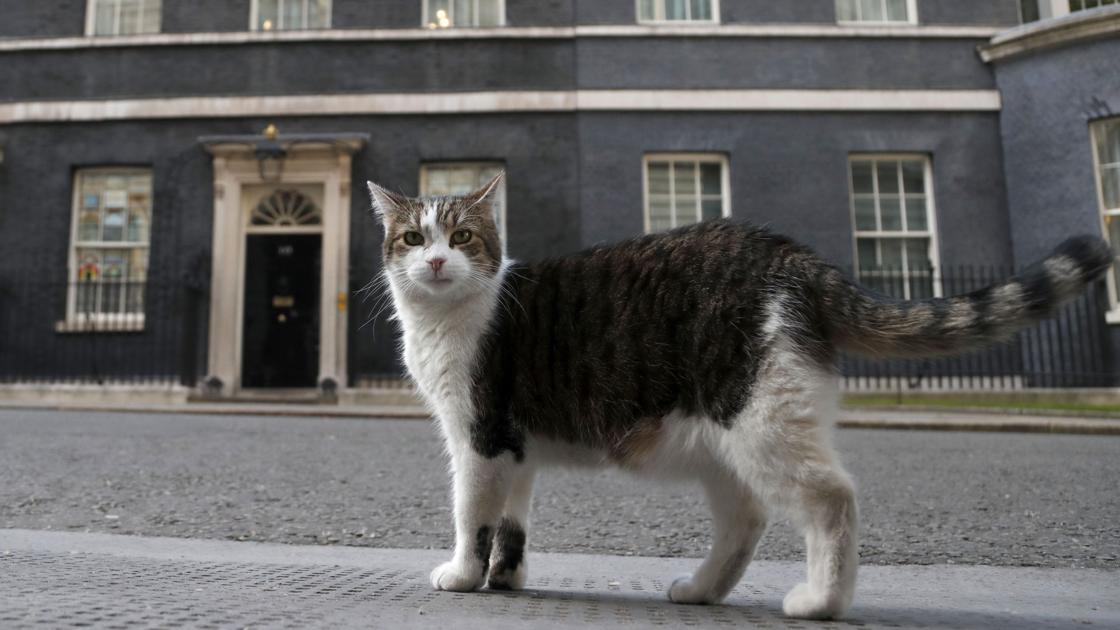 I never imagined a possible similarity between my residential address and number 10 Downing Street, other than a few bricks in the construction.
For those who do not know him, 10 Downing Street is to the British government what our White House is to us. This is where their serving Prime Minister has lived since 1735, including residents as famous as Winston Churchill and Margaret Thatcher.
In more recent history, however, just ten years ago, a pack of rats was seen near the official residence. Then Prime Minister David Cameron created a new post – Chief Mouser of the Cabinet – and called on Larry to help him solve the problem.
Larry is a beautiful, extremely photogenic white and gray tabby cat, obtained through Battersea Dogs and Cats Home in London, which is their local humanitarian company. Apparently, Larry was chosen by the Battersea staff because of his personality and his fondness for toys. As any cat knows, however, "playing with toys" does not automatically mean the cat is good at "catching live animals". After two months of not hunting or catching rats, Larry had to be trained by giving him toy mice in training.
The UK government has had a bit of fun with Larry and his position over the past decade. He has an official bio on their website that states, "Larry spends his days welcoming guests to the house, inspecting the security defenses. [sic], and test old furniture for the quality of the nap. His day-to-day responsibilities also include finding a solution to the mice occupancy of the house. Larry says it's still 'in the tactical planning stage'. He even has his own Twitter account (@ Number10cat).
The public and the press also appreciated Larry's presence. A Google search yields several reports and videos of Larry performing royal cat duties – sitting on the windowsill, petting dignitaries, and posing for photos. Sometimes the policeman outside knocks on the iconic black door which sports the "10" in white numbers to alert people inside that Larry is waiting to be let in.
Things aren't always ideal for Larry, however. Royal cats are no more free from political tensions between offices than their human counterparts. In 2016, a black and white tuxedo cat named Palmerston (also a rescue from Battersea) took over as Chief Mouser of the Foreign and Commonwealth Offices. It's not clear if Larry was threatened or if Palmerston just tried to take over, but there is video evidence of a few literal cat fights in Downing Street. Police even had to end a fight that resulted in the loss of a necklace and medical treatment for Larry and a missing ear for Palmerston. No formal charges were laid, however, and Palmerston left his office after about four years.
While Larry has apparently only killed four mice since taking office, he's been there for over ten years now, which is longer than any of the three prime ministers who held the post during that time. People have speculated that Larry could be ousted when Boris Johnson took over as Prime Minister after the 2019 election because Johnson is a dog. But Larry's position remains intact, and he still pushes office staff and dignitaries to step over him and pose in awkward positions in the background of royal photos.
On a morning like the one I had this week, when I was late for work because one of the kittens on the porch decided to play hide and seek in the engine of my car, I can't tell. keep me from consoling some of the feline stories from Larry and 10 Downing Street. In 2019, during a visit from President Trump, Larry staged a bit of a sit-in under Trump's armored limo and refused to come out when the president was ready to leave.
It's heartwarming, in a way, to know that houses much larger than mine and people who are much more important can be just as inconvenienced and bored as I do at times, and yet still remain just as fond of these little monsters at times. four legs… uh, felines.
A native of Greeneville, Paige Mengel is a Tusculum College, CPA alumnus, admirer of the arts, and business coordinator of the Greeneville Theater Guild. A Look Around is published every other Wednesday in Accent. Contact Paige at [email protected]